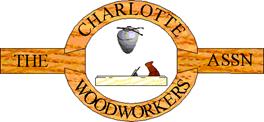 Santa's Elves aren't the only ones who have been working hard in their workshop! We had a need for a feeding tube stand and we didn't have any available in our loan program. The kind hearted "elves" at the Charlotte Woodworkers Association answered the call and didn't make 1 or 5 or even 10! They made 20 new stands for those with ALS in the greater Charlotte area to use.
PALS use these stands to keep the syringe steady while pouring and maintain the ability to do this independently. These are also very helpful for caregivers. The stand allows a steady spot for them to pour as well and takes away the need for someone to hold the syringe.
We appreciate the generosity and help of Fred Miller, Gary Janes and the entire Woodworkers Assocation.
To learn more about the association, go to www.charlottewoodworkers.org.