Please support our mission of providing free home care to people with ALS by participating in The Joe Martin ALS Golf Tournament, presented by CDI Southeast, on October 16, 2017 at Ballantyne Country Club. This annual event features a fun day of golf followed by a dinner, silent auction, and program that provides us an opportunity to share how the foundation is improving the quality of life in families who are fighting Lou Gehrig's disease.
Schedule
8:00 am – Registration Opens
10:00 am – Golf Tournament Begins
3:00 pm – Reception and Silent Auction Opens
3:30 pm – Dinner Program Begins
5:00 pm – Silent Auction Ends
5:30 pm – Event Ends
Be a Sponsor!
Many sponsorship levels are available for you and your organization to help those with ALS in an even greater way and receive recognition in the ALS community.
Click the box below to learn more and select your sponsorship:
Player Experience
Entry fee for a single player is $210, foursomes are $800 ($10 per player discount for foursome purchase) and the proceeds from this fee are tax deductible.
The golf tournament is in a captain's choice format with a shotgun start at 10AM.
This year's Player Experience includes the opportunity to play at the exclusive and beautiful Ballantyne Country Club, 2 mulligans, free entry to the chipping contest, complimentary beverages during the game, boxed lunch and entry to the silent auction, dinner and cocktail reception, golfer gift and goody bag and joining us from Bernie's Tournie – the "Tings on Ten" cocktail.
Winners for contests such as longest drive, longest putt, and closest to the pin receive prizes.
Click the box below to register for the golf tournament:
Not a Golfer? No problem!
Our annual dinner will be held after the golf tournament at approximately 3:00PM with the program starting at 3:30PM.  The dinner features a silent auction, guest speaker, and program.
The dinner is $30 for adults and $10 for children.
Click the box below to register for the dinner: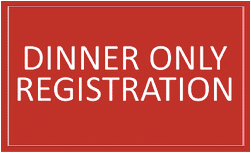 Questions? Contact us at (704) 332-1929 or neilcottrell@joemartinalsfoundation.org