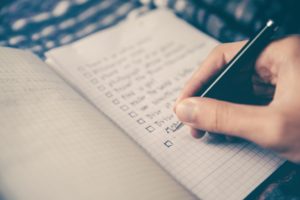 People with ALS (PALS) could be at risk for serious illness by the novel coronavirus, COVID – 19, due to diminished respiratory health, and they can also be affected in many other ways.  Preparation is needed to plan for disruptions in home care, medication, supplies, etc.  Here is a suggested Plan of Action to help prepare:
Make arrangements for alternate caregivers if your primary caregiver becomes ill
If your caregivers are from a nursing agency or they are a private duty caregiver be sure to remind them not to visit if they or someone in their family have a fever, cough, or shortness of breath
Make an emergency contact list
Contact your medical provider to order extra medications if necessary (for example a 90 day prescription instead of a 30 day)
Order prescriptions by mail if possible
Avoid crowds as much as possible
Stock up on household supplies, food, and medical related products that you routinely use
Prepare a room for a family member to have separate living quarters if they get sick
IF YOU GET SICK, the CDC recommends: 
Stay home and call your physician
Call your healthcare provider and let them know about your symptoms. Tell them that you have or may have COVID-19. This will help them take care of you and keep other people from getting infected or exposed.
If you are not sick enough to be hospitalized, you can recover at home. Follow CDC instructions for how to take care of yourself at home.
If you develop emergency warning signs for COVID-19 get medical attention immediately. In adults, emergency warning signs*:

Difficulty breathing or shortness of breath
Persistent pain or pressure in the chest
New confusion or inability to arouse
Bluish lips or face*This list is not all inclusive. Please consult your medical provider for any other symptoms that are severe or concerning.
See our earlier post about prevention and treatment: COVID – 19 and ALS
Watch Navigate ALS with Neil: Don't Push Your Limits – COVID 19
For more information from the Center for Disease Control and Prevention (CDC) click here:  People at Risk for Serious Illness from COVID – 19
Here is a helpful video from the CDC explaining preparation: