We hope you will join us for Joe's Camp 2021 - June 11-13, Crowder's Ridge, Gastonia, NC!
We are excited to offer our overnight program for kids ages 8-17 and  family sessions for the parents and grandparents of our campers. This year we are partnering with Crowder's Ridge in Gastonia, NC to offer our program and will have lots of fun adventure activities, swimming, waterfront fun, crafts and an opportunity to talk with others about ALS in age appropriate ways.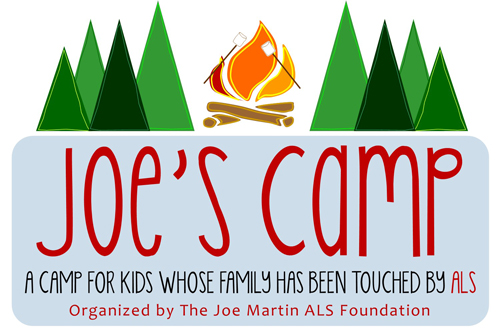 There is no cost to attend Joe's Camp and the weekend includes lodging and meals. Participants must provide their own transportation to and from camp, linens, towels and personal items. A full packing list will be provided closer to the time of camp.
Teenagers ages 14 and older are eligible to apply to be assistant counselors to assist with the program. Assistant counselors will be interviewed and must provide references. All volunteer counselors and assistant counselors set the tone for the weekend by participating in each activity, helping with meal set up and clean up, and showing a good example of friendliness, enthusiasm, and inclusion.
Our camp will be led by Neil Cottrell, our Foundation President, our volunteer camp counselors, camp nurse and the wonderful staff at Crowder's Ridge. All staff, leadership and counselors will be fully vetted and interviewed by Joe Martin ALS Foundation staff with references checked and criminal background checks performed. Volunteers with a personal connection to ALS are encouraged to apply.
See below for links for registration and sponsorship information.
2021 Camp Sponsorship Opportunities
Joe's Camp Overnight Program is free for children to attend. Sponsors are needed to help offset the costs of providing this camp. If you are interested in supporting our camp, read through the needs below and make a contribution to The Joe Martin ALS Foundation on our Donate page. Be sure to indicate in the comment box that you would like your donation to go towards camp.
Financial Sponsorship
If you would like to join in and sponsor the camp, please consider helping in one of the following ways:
$250 - Supports one camper to attend Joe's Camp
$500 - Supports one meal for all camp participants at Joe's Camp
$1,750 - Supports one cabin of kids to attend Joe's Camp
$5,000 - Presenting Sponsorship - Supports entire camp program
In-Kind Donations
Would you like to donate camp supplies? Our camp Wish List includes:
Groups to sponsor a lunch or dinner
Individually wrapped potato chips, granola bars, popcorn, pretzels or trail mix.
Boxes of kid friendly cereal
Breakfast items: Bagels, muffins, jelly, peanut butter
Cookies and Fresh Fruit
Camper Welcome Bag & Keepsake Items: Small photo albums and picture frames, small games, journals, Frisbee, luggage tags, candy, etc.
Games - UNO, decks of cards, soccer balls, general sports balls, board games.
S'Mores Supplies
Extra toiletries and linens - shampoo, soap, deodorant, toothpaste, tooth brushes, twin sheets, light blankets and pillow cases.
Infirmary Supplies: Band-aids, over the counter meds (pepto-bismol, Tylenol, chloraseptic, Benadryl, cough drops, etc.)
We appreciate your support in helping us make this a great weekend for our campers and their families! Our mission is to help families face the challenge of living actively with ALS by providing free home care services, and children are an important part of the families we serve.  We are excited to offer this camp for these brave caregivers.
Questions?
If you have questions or would like to speak to someone about Joe's Camp, please call The Joe Martin ALS Foundation office at (704) 332-1329 or send an email to Neil Cottrell, Joe's Camp Director, at neilcottrell@joemartinalsfoundation.org.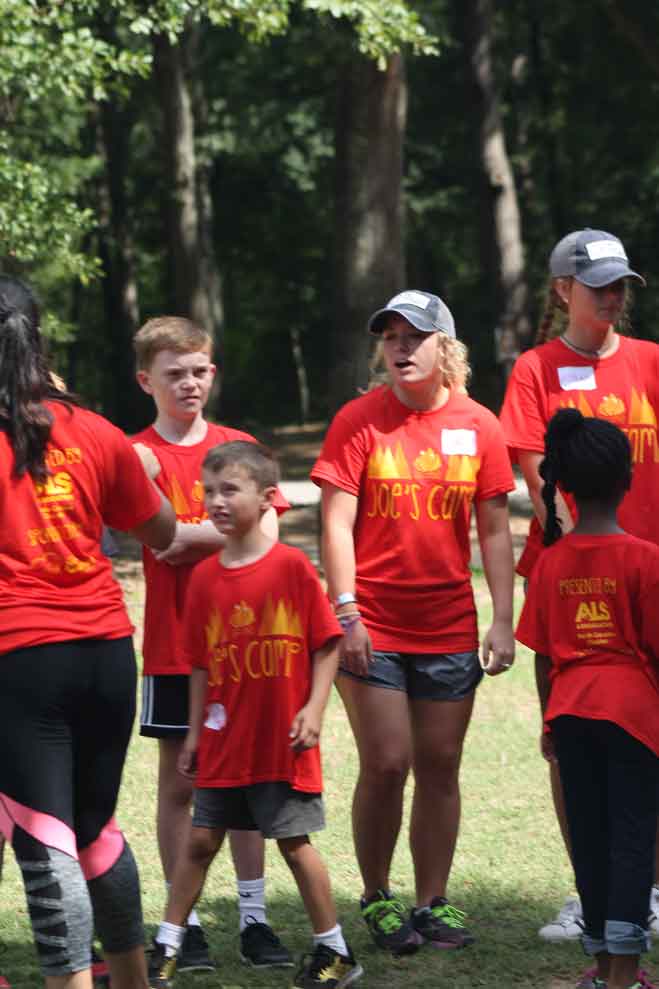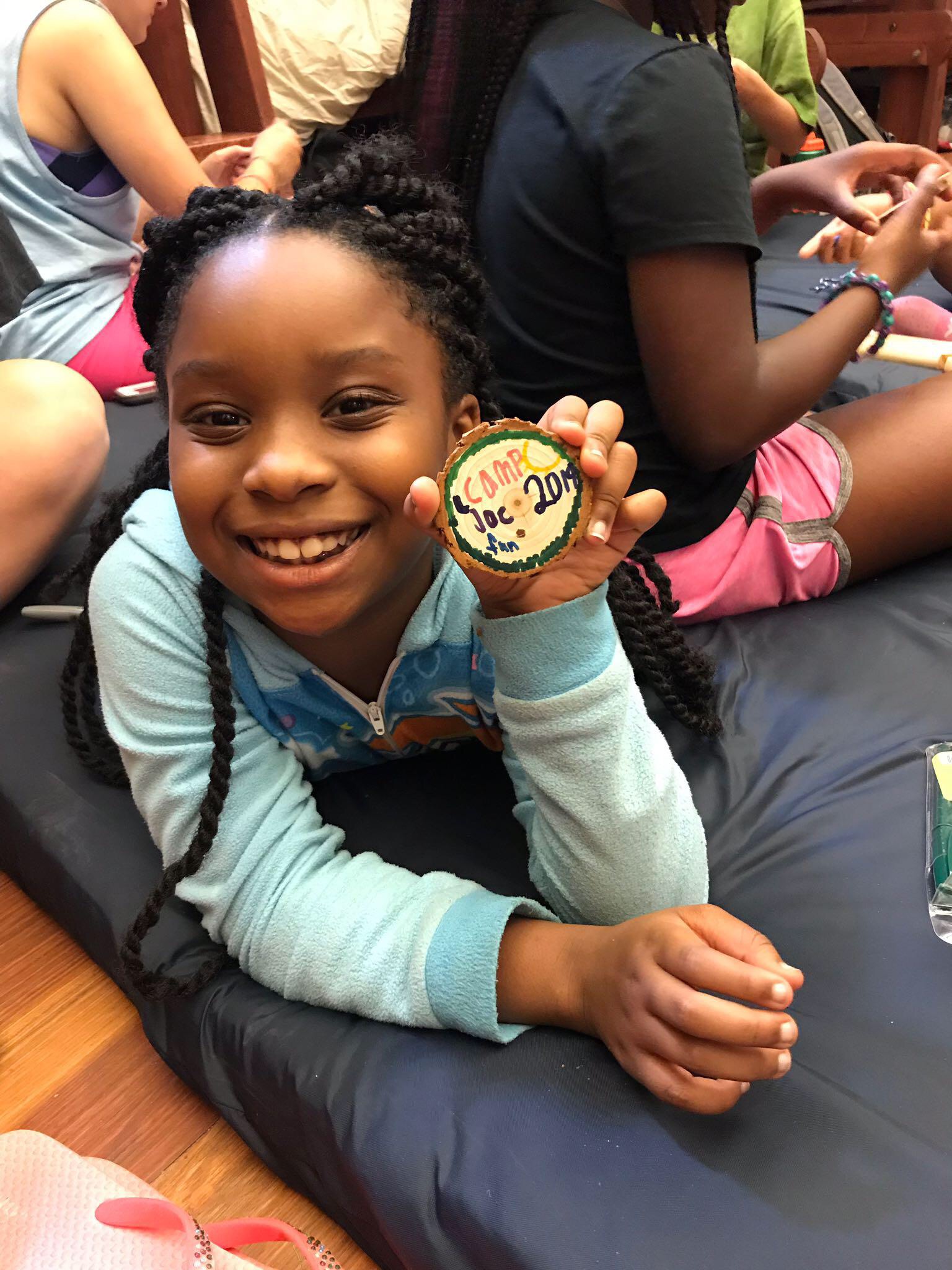 The Joe Martin ALS Foundation's mission is to empower families as they face the challenge of living actively with ALS by providing home care and other services at no cost.
We believe a strong support net can help people living with ALS (PALS) and their families obtain the best caregiving techniques, equipment, and bolster their will to fight this disease.