How We Can Help
We believe a strong support system can help individuals and families living with ALS obtain the best caregiving techniques, equipment & bolster their will to fight this disease.
Home Care for Active Living
Homecare aides and nurses provide independence and possibility for people living with ALS. Independence for people with ALS(PALS), in turn, enables their families to have a large measure of freedom and independence as well.
Caregiver Assistance & Coaching
Our staff is available to help train those that would like to learn how to be a caregiver for someone with ALS. These training and coaching sessions can be done in the home, so they are customized and tailored to the person with ALS and their needs.
ALS Resources & Information
We share resources and information with ALS (PALS) patients and their caregivers (CALS), including information on the latest assistive technology, caregiver support groups, accessible travel, accessible home assessments and more.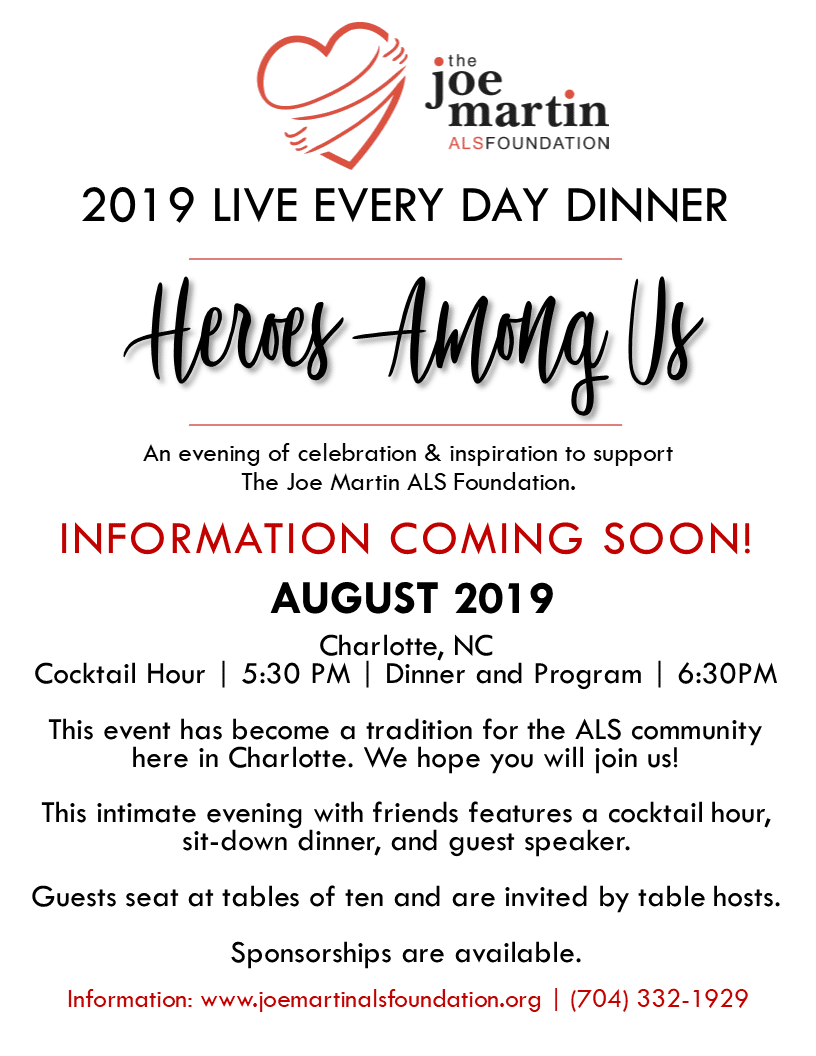 Joe's Camp is a summer camp for kids whose family has been touched or affected by ALS.
Date: August 9 - 11, 2019
Location: Camp Canaan in Rock Hill, SC
This year we are offering an overnight program for kids ages 8-17, and a one day family day for the parents, grandparents, children younger than 8 or those that do not wish to stay overnight.
We will have lots of fun adventure activities, swimming, boating, crafts and an opportunity to talk with others about ALS in age appropriate ways.
There is no cost to attend Joe's Camp and the weekend includes lodging and meals.
ALS Softball Rivalry Challenge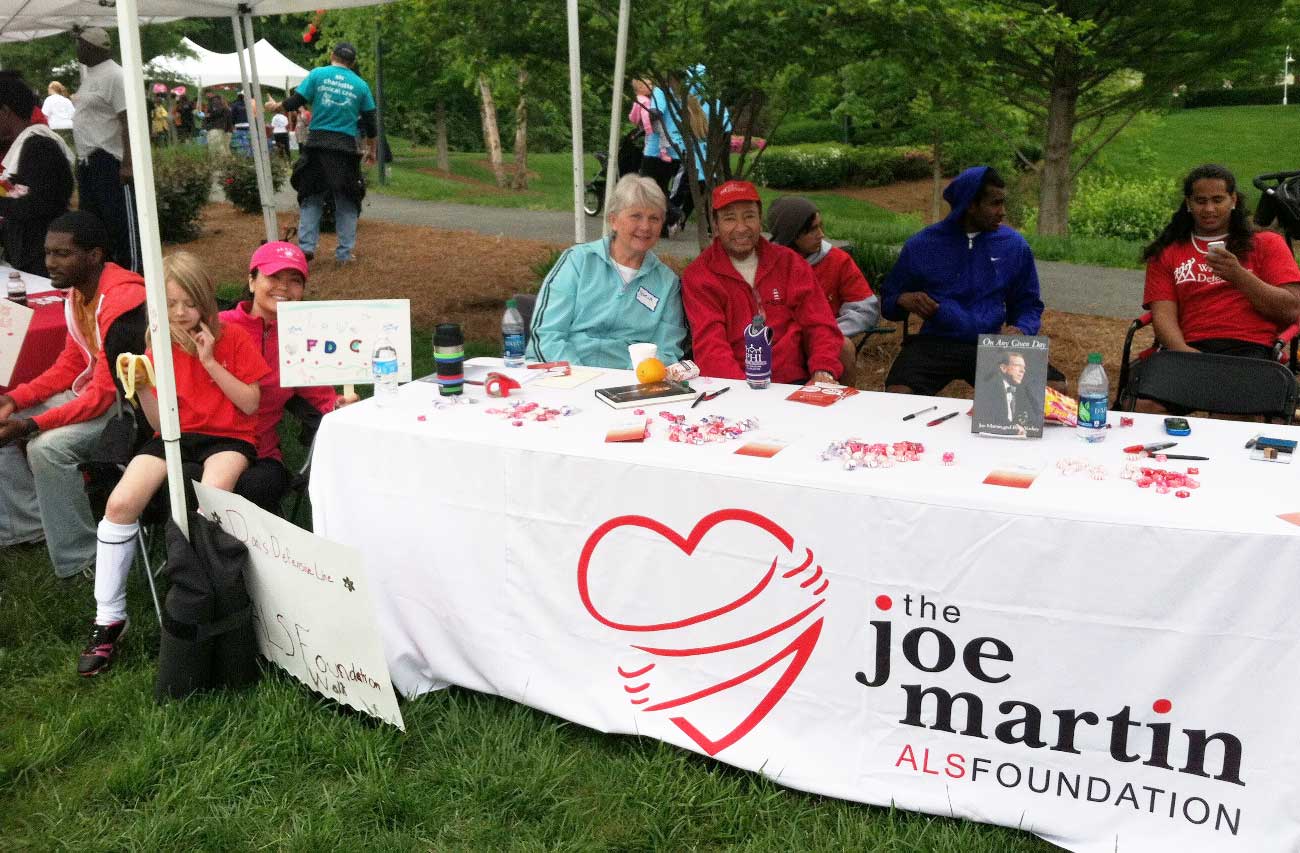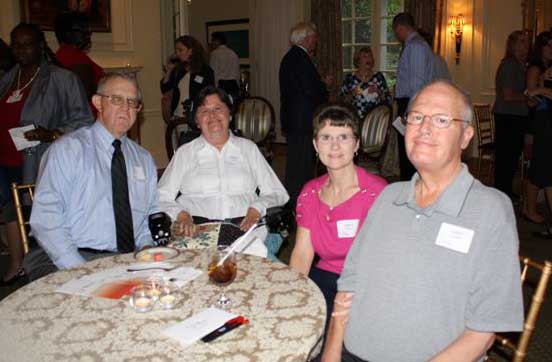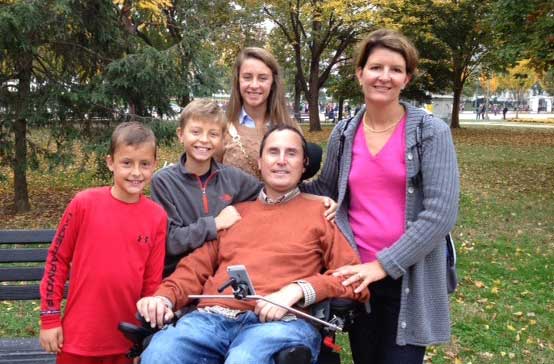 About Joe Martin
"This is the day the Lord has made. Get up, go to the ballpark and do your very best."  – Joe Martin
After being diagnosed with Lou Gehrig's disease, Joe Martin decided if he could not recover from the disease, he would recover from the diagnosis. He resolved to live life as actively as possible and he wanted to help others do the same.
The foundation that bears his name turned his vision to reality. Read more about Joe Martin.

The Joe Martin ALS Foundation's mission is to empower families as they face the challenge of living actively with ALS by providing home care and other services at no cost.
We believe a strong support net can help people living with ALS (PALS) and their families obtain the best caregiving techniques, equipment, and bolster their will to fight this disease.