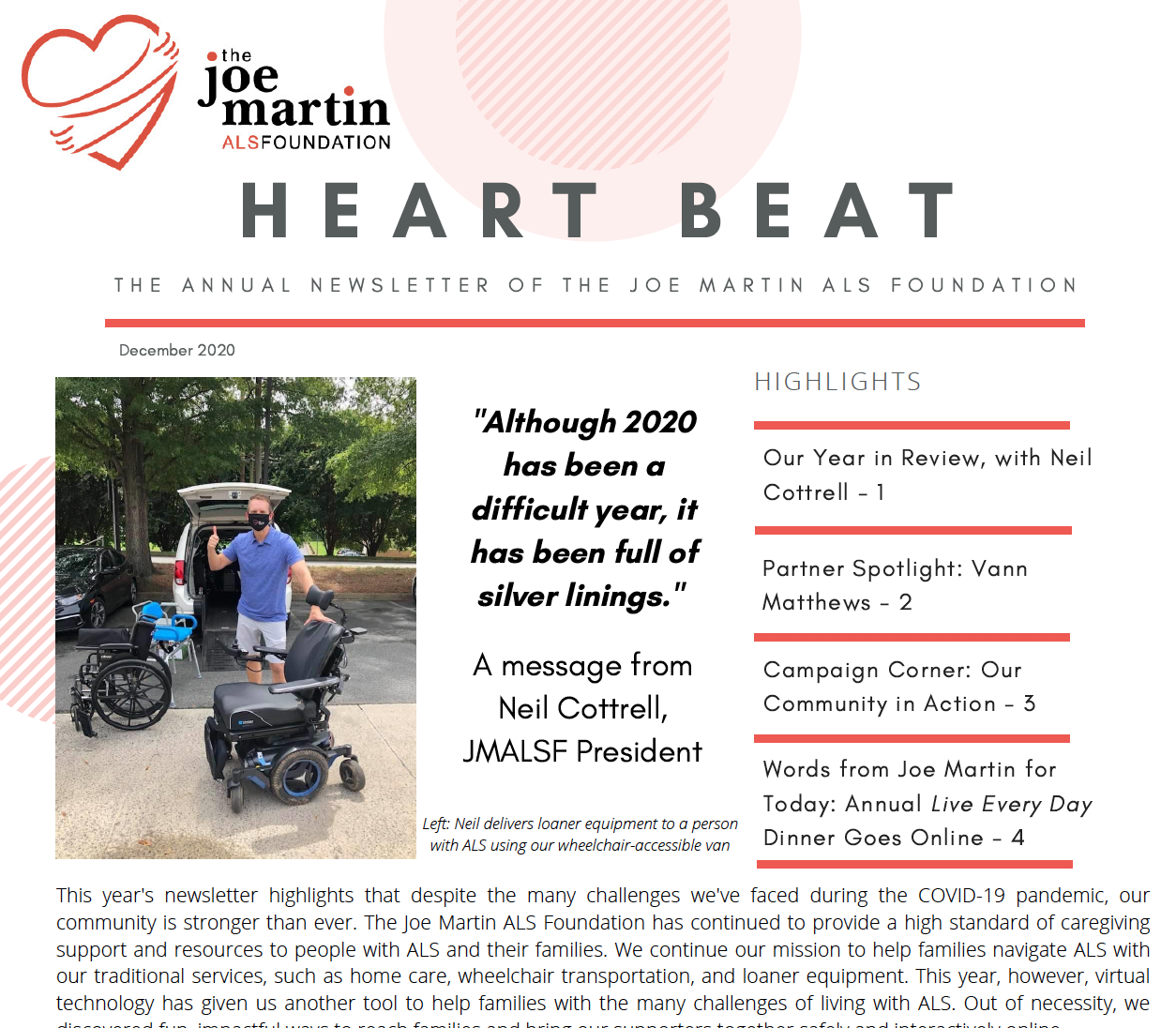 Read the latest news and updates in our newsletter, Heart Beat, and our 2020 Impact Report. Click the images below:
Read More

The Joe Martin ALS Foundation's mission is to empower families as they face the challenge of living actively with ALS by providing home care and other services at no cost.
We believe a strong support net can help people living with ALS (PALS) and their families obtain the best caregiving techniques, equipment, and bolster their will to fight this disease.