Our team of caring professionals is here to help you and your family live actively with ALS. From homecare, range of motion exercises, arranging volunteers for families, care team development, resource referral, wheelchair transportation, helping with daily living activities such as eating and getting dressed, and to Joe's Camp for kids, we have a wide range of services to support the entire family that is fighting ALS.
Our team has a combined experience of over 30 years in working directly with those with ALS.  We strive to share what we know and help you find the answers you need.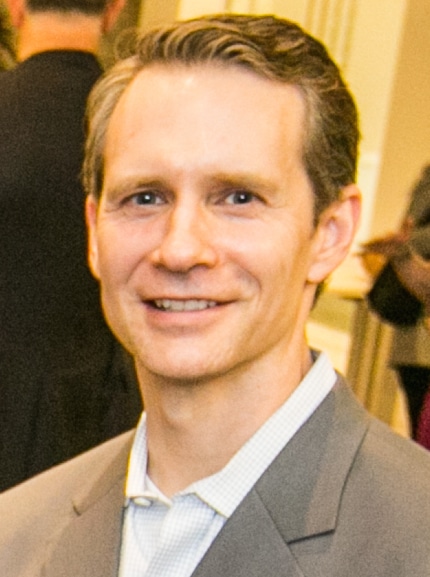 Neil Cottrell
President
phone: (704) 332-1929 ext. 801
email: [email protected]
Neil Cottrell has been helping people with ALS live actively for over two decades. He began by assisting Joe Martin for 9 years and learned how a caring community, quality caregiving, and a strong support network can improve quality of life. In 2007 he co-founded The Joe Martin ALS Foundation, which provides free home care to people living with ALS. Neil serves as president of the foundation and he has helped hundreds of families fight Lou Gehrig's disease. Planning assistance for traveling with disabilities, care giving workshops, and finding solutions to the challenges of living with ALS are his areas of specialty. Neil is the recipient of the National Alliance for Caregiving - Innovators in Caregiving Award, ALSA's Susan B. Humphries Outstanding Service Award, Seed20 finalist in 2019, and Charlotte Ledger 40 Over 40 Award Winner. He attended UNC Charlotte and earned a BA in Biology and Master's in History with a concentration in Public History. Neil enjoys working for the foundation and believes: "I am fortunate in that my interest in caregiving and sharing people's stories converged into a rewarding career." He is married and a proud father of two.
Catherine Fraser
Director of Development
phone: (704) 332-1929 ext. 806
email: [email protected]
Catherine Fraser has worked in the non-profit sector since 2009, focusing on health and humanitarian aid that improves access to care, equality, and quality of life. Growing up on the rural west coast of both the US and Canada, Catherine witnessed first-hand the challenges of providing and funding health care particularly for aging and outlying communities, which became the focus of her master's degree and later work. A graduate of the "other" Queen's University (in Kingston, Ontario, Canada) she has an M.A. in Health Geography and a B.A. in Human Geography with a concentration on international development (from the University of Northern British Columbia). After working in public and population health in Ottawa, Canada for nearly 5 years, Catherine relocated to northern Ethiopia and later to Uganda, increasingly focused on humanitarian work and non-profit fundraising across the east Africa region as a whole. Some days were spent in a 4x4 travelling to visit and evaluate projects, while others involved collaboration with staff around the world to design projects and seek grant funding for emergency food aid, agricultural projects, hospital staffing, or women's empowerment. Catherine is inspired to be part of the Joe Martin ALS Foundation with its unparalleled commitment to the ALS community and to meeting needs wherever they arise. Having settled in Charlotte in early 2019, Catherine and her young daughter have explored every park and playground within a 20 mile radius. She enjoys cooking, hiking outside of the city and throughout its beautiful greenways, reading and writing.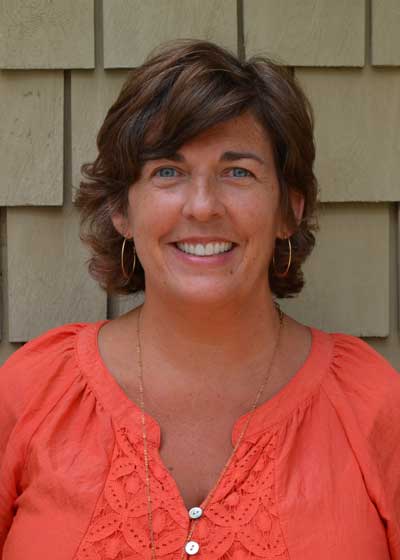 Laurie Foster
Office Administrator
phone: (704) 332-1929 ext. 802
email: [email protected]
Originally from Ohio, Laurie Foster has been in Charlotte for the past 29 years. A graduate of The Ohio State University with a degree in Journalism, Laurie started a career in public relations in Los Angles, but moved to Charlotte upon getting married and switched career paths from PR to sales. Three kids later, Laurie switched careers again from sales to stay-at-home mom. The next twenty years were a blur with three active boys, and Laurie chasing them, volunteering at their schools, coaching their Odyssey of the Mind teams, and driving them to fencing, gymnastics, cross country, and diving practices. With one son in college, and with the other two on their way out the door, it was time for Laurie to get back into the workforce part-time. The Joe Martin ALS Foundation was the perfect place to land. It provides Laurie the flexibility to still keep up with her family, yet offers an opportunity to be part of an organization that helps people. She says, "I feel lucky and excited to come to work. I have met some very special people in my short time at the foundation."
Erin Horton
Home Care Provider
phone: (704) 332-1929
email: [email protected]
Originally from New Jersey, Erin Horton moved to North Carolina in the summer of 2018. She is a graduate of Penn State and Marywood University with degrees in Architecture & Design. Over a period of 12 years she built her career working within different facets of the field. However, she decided to switch career paths after losing her mother to Bulbar ALS in May of 2018. As the experience does for most, the loss redirected her passions and outlook on life, as well as gave her a first-hand perspective of a rare disease and the daily endeavors of a caretaker. In September of 2016 when her Mother was diagnosed, she moved home to assist her Father with daily care. She fully understands the day to day challenges and is excited to be a member of the Joe Martin ALS Foundation where she can assist PALS and CALS in any way a helping hand is needed.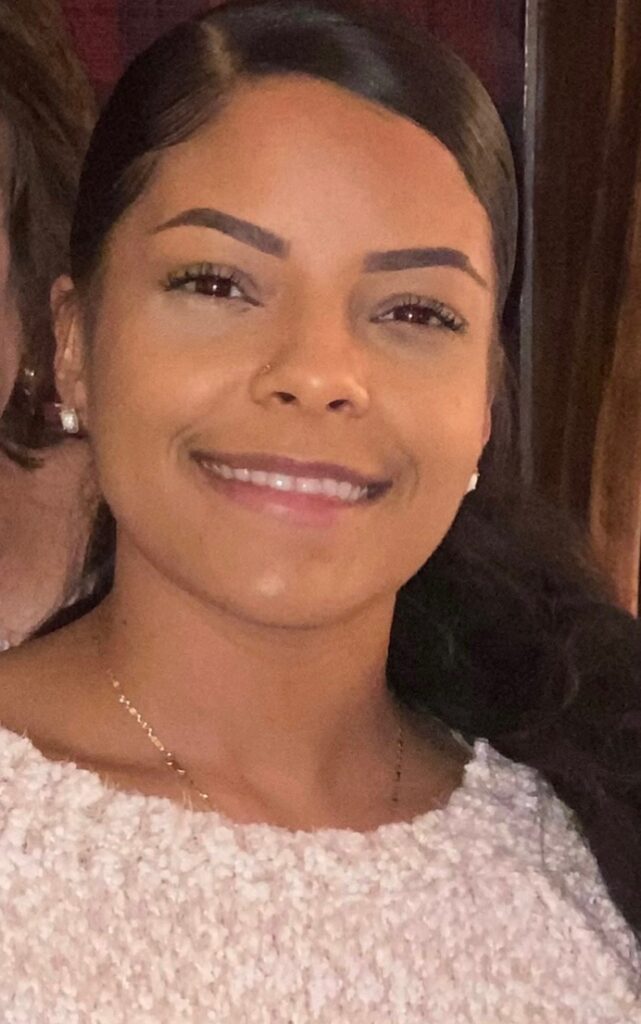 Sydney Simpson
Home Care Provider, CNA I
phone: (704) 332-1929
email: [email protected]
Bio coming soon
Felicia Stevenson
Home Care Provider
phone: (704) 332-1929
email: [email protected]
Felicia Stevenson was born and raised in Chester, South Carolina. She is a country girl who truly loves the Lord. She accepted the call on her life to share the good news and preach the gospel in 2015. Felicia is a graduate of Central Piedmont Community College where she majored in Business Administration and is currently pursuing a degree in Psychology with a minor in Christian Counseling from Liberty University. Most of all she is a woman after God's own heart. She has dedicated her life to doing the will of God.
She serves God by serving others and she has been in the Developmental Disabilities field for 23 years. Felicia has been helping ALS individuals live their best life possible for 14 years and has worked with the Joe Martin Foundation since 2008. She feels that she gets more from the individuals and families she supports than she gives to them. It's truly a blessing that keeps on giving as they become family.
Felicia is married with five children and nine grandchildren.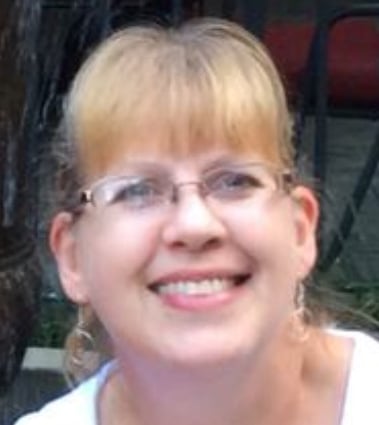 Lynne Stinson
Home Care Provider
phone: (704) 332-1929
email: [email protected]
Lynne is married, mother of 4, and grandmother of 5 (with another on the way!). Her priorities are faith, family and fitness. She loves making memories with family and friends, enjoys cycling and running, and has competed in 5Ks and 3 half-marathons. I have always loved animals and have owned horses, dogs, cats, rabbits and many other furry little friends.
Lynne has worked as an Arabian horse groom, Florist, accounts payable clerk, receptionist, and more, but it wasn't until after the age of 50 that she discovered she was created to be a Caregiver. Lynne has always been compassionate and easy to talk to, and seemed to gravitate to those who needed some kind of help or emotional support. Lynne is grateful to work for The Joe Martin ALS Foundation where she can help people with ALS.
She says, "I know when I arrive at each client's home, I will be making a difference for them and their family."

The Joe Martin ALS Foundation's mission is to empower families as they face the challenge of living actively with ALS by providing home care and other services at no cost.
We believe a strong support net can help people living with ALS (PALS) and their families obtain the best caregiving techniques, equipment, and bolster their will to fight this disease.