The Joe Martin ALS Foundation is proud to introduce customized in-home care team workshops to our program of services. The purpose of these workshops are to train and educate family, friends, neighbors and others that want to be part of a care team for someone living with ALS. Care teams make living actively with ALS possible and provide the person with ALS and their family support and love.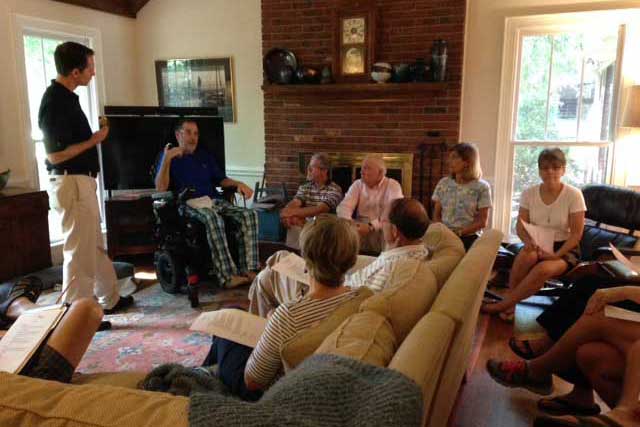 The workshop led by Neil Cottrell, Joe Martin ALS Foundation President, is customized to the needs of the person with ALS and held in their home. The workshop will include but is not limited to the following:
Lifting and transferring techniques
Communication methods
Proper use of durable medical equipment
Meal preparation and feeding tube instructions
and much more depending on the needs of the family
The first step scheduling a workshop with The Joe Martin ALS Foundation is to develop your Care Team. Care Teams can be made up of anyone who wants to help provide direct care or assistance with the person with ALS, in the home or with the family. Care Team members can help with transfers (example: moving someone from bed to wheelchair), meals, errands, child care, pet care and more. What a Care Team does for a particular patient depends on the family's needs. A wonderful resource to learn more on how to develop a Care Team can be found at www.sharethecare.org. A helpful website to organize needs and communicate is www.lotsahelpinghands.org.
Once you have your Care Team set, reach out to Neil Cotrell to schedule your workshop by calling (704) 332-1929 or email: [email protected]
We thank Sandra and Wes Bobbitt and the wonderful members of their Care Team for allowing us to use these photos.